We hope you enjoyed the 81st Annual North Dakota Winter Show; please check back for entry info for next year's show!
The North Dakota Winter Show is gearing up for our 2nd annual Summer Ranch Rodeo! This event will be held on Friday, July 13th, 2018 at 6:00pm. We will also be holding the Mutton Busting Competition during our Ranch Rodeo. For more information and the entry form for the Ranch Rodeo, please click HERE. PLEASE NOTE ~ TEAMS MAY CONSIST OF ANY GENDER AND ANY AGE; YOU CAN HAVE ALL FEMALE OR ALL MALE IF PREFERRED. For the mutton busting entry form, please click HERE.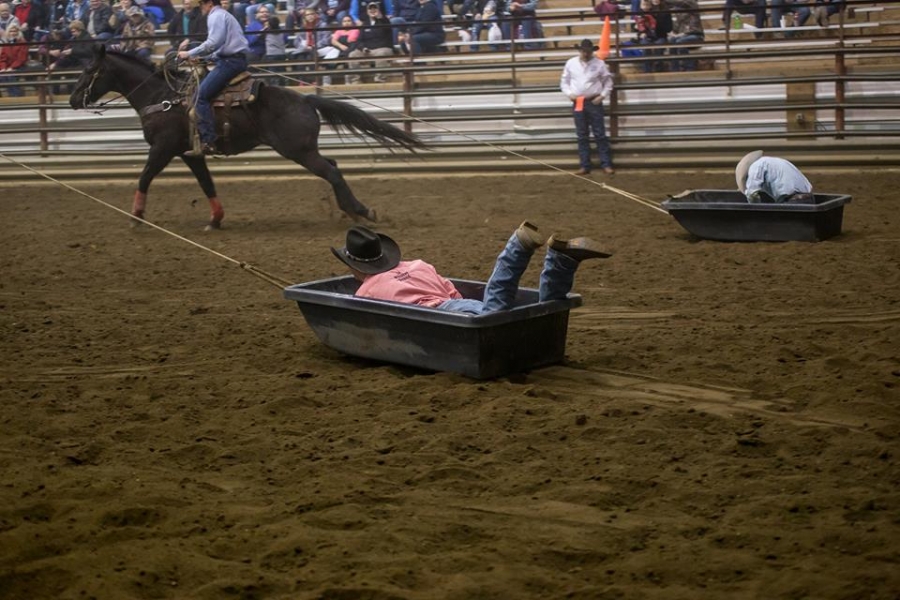 Entries will close at 5:00 pm July 10th. We will need to have 6 teams in order to host this event! Don't wait until the last minute!!