We hope you enjoyed the 2017 NORTH STAR CLASSIC DINNER SHOW!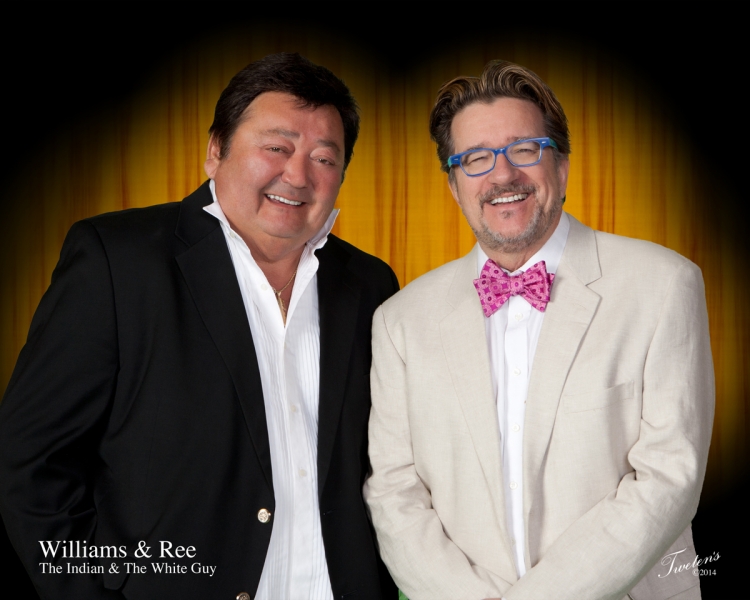 Williams and Ree, aka The Indian and the White Guy, a music and comedy team out of the Dakotas. Bruce Williams and Terry Ree have decades of knocked out shows under their belts and their belts reflect that. The message they bring is one of love and harmony, with an underlying note of deceit and debauchery. Their overall theme is " We Are All The Same". But, really, they are totally different than whoever is reading this bio
Tickets $35.00 - $50.00.
Call the North Dakota Winter Show for more information 701-845-1401.
Click on the link below to see seating Eagles Seating Chart:
image3/northstar_classic/2017_NSC/NSC_Seating_Chart.pdf