If your interested in becoming Miss Rodeo North Dakota Winter Show 2017 or Junior Miss Rodeo North Dakota Winter Show 2017. The links to the application and liability are below, if you have any questions contact LaDonna Anderson. ladonnaanderson56@gmail.com
Congratulations to the 2016 NDWS Rodeo Queens!
Cassidy Rasmusson - 2016 Miss Rodeo North Dakota Winter Show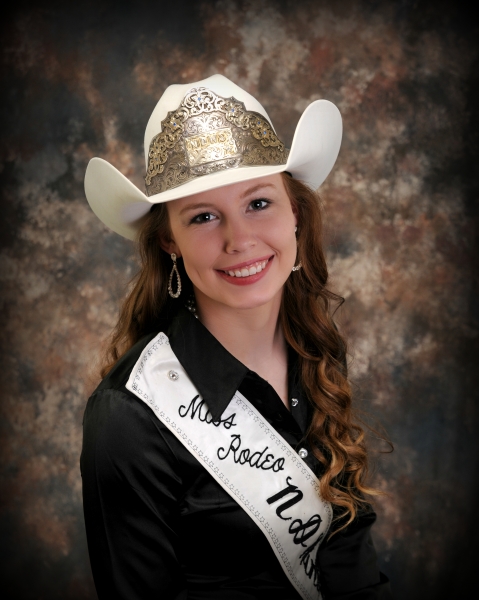 Cassidy Rasmusson is the 19 year old daughter of Todd and Norma Rasmusson, of Lisbon ND. She is the younger sibling to Amy and the older sibling of Shaina and Kolby. Cassidy attends North Dakota State University, where she is majoring in Agriculture Education, with a minor in Animal Science. Agriculture has become a large part of her life, as she is active in 4-H and FFA. She plans to teach in her future, as well as be an advisor for future FFA and 4-H members.
"He fills my life with good things" Psalm 103:5. On March 12th Cassidy was crowned Miss Rodeo North Dakota Winter Show. This has been a goal of hers since she began queening. "I couldn't have achieved this without the support of my friends and especially my family. All of them have been so helpful to me. They've helped me learn to not give up on my dreams, and now I understand why." Cassidy would like to thank her sponsors: Bailey Pro Rodeo, Wildflowers Inc., Thors & the Old Mill Grill, Creative Pictures, and Erdmann Angus Ranch, for sponsoring her during the North Dakota Winter Show.
Eva Vangsness - 2016 Junior Miss Rodeo North Dakota Winter Show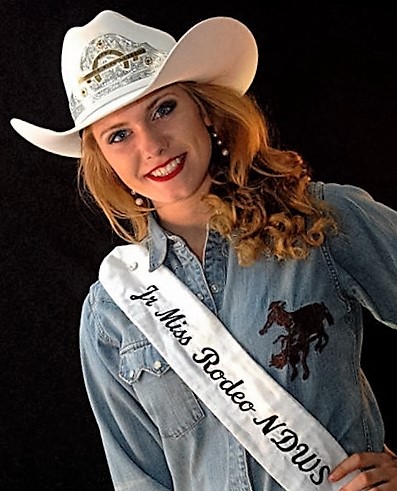 Eva Vangsness is the 15-year-old daughter of Gerald Vangsness and Diana Hersh, of Walcott, North Dakota. She is the youngest in her family and has two brothers. Eva attends Kindred High School and will be in the graduating class of 2019. She is very active in High School Rodeo, FFA and Speech, and belongs to other rodeo associations as well. Her future plan after graduation is to go into nursing, as she is passionate for helping others.
On March 12th, Eva was crowned Junior Miss Rodeo North Dakota Winter Show. She stated "All those hard months of studying and practicing have paid off". "I could not have done it without all of my friends and family, who have supported me while I go after my goals. Winning this title has been one of my major goals for the year and I achieved it!" I like the quote by the famous actor John Wayne, "Courage is being scared to death, but saddling up anyways".