The North Dakota Winter Show is home to the oldest and longest running agriculture show in ND.
The "North Dakota Winter Show" is held every March and attracts exhibitors and visitors from numerous states, as well as Canada. The annual show features PRCA rodeo performances, a country concert, livestock shows, draft horse events, a craft show, old time tractor pull, free stage entertainment, commercial exhibits and much more.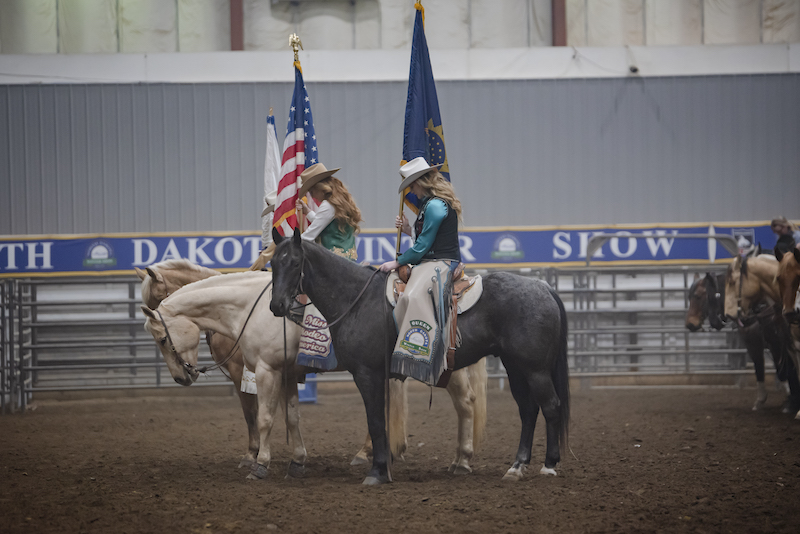 In addition to the "North Dakota Winter Show", the event center is also home to the "North Star Classic", the largest cattle show in ND.
It was established in 2000 and is held annually each December. In additon to the cattle shows, the event includes cattle sales, a fitting clinic and youth events.
Throughout the year, other events are held in the building as well, including numerous horse shows, sales, rodeos and 4-H activities. We invite you to check out the events and become a part of what the North Dakota Winter Show is all about!
Quick Facts:
1937: Establishment of the North Dakota Winter Show
1963: Opening of the North Dakota Winter Show Event Center
1963: Production of the First PRCA Rodeo
1976: Crowning of the first Miss Rodeo North Dakota Winter Show
1985: Designation by the legislature, making Valley City the official site for the North Dakota Winter Show
1987: Celebration of the 50th Anniversary of the North Dakota Winter Show
1997: Establishment of the North Dakota Agriculture Hall of Fame. Displays are currently available at the NDWS Event Center & the Rosebud Visitor Center in Valley City
2000: Establishment of the North Star Classic Livestock Show
2012: Celebration of the 75th Anniversary of the North Dakota Winter Show
2017: Celebration of the 80th Anniversary of the North Dakota Winter Show
2018: Moved from downtown location (250 W. Main St.) to the Event Center in NEW offices on the East side