The 2018 rodeo performances are scheduled for Friday, March 9th, at 7 pm, and Saturday, March 10th, at 2 pm and 7 pm.
We welcome back stock contractor Sutton Rodeo, of Onida, SD and this year's specialty act will be Loop Rawlins,Tucson, AZ, a trick roper, gun spinning and whip cracking performer that you won't want to miss!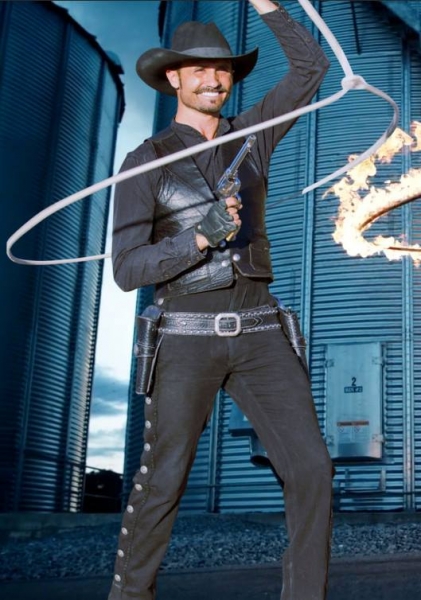 Clown/Barrelman: Allan Dessel-Cherokee, IA
Pickup Men: Donnie Moore - Lower Brule, SD Mike Greenleaf - Greensburg, KS
Bullfighters: Josh Rivinius - Elgin, ND Tate Rhoads - Custer, MT
Announcer: Will Rasmussen - Choteau, MT
Sound: Crysta Lemmel - Rapid City, SD
Rodeo Tickets are on sale now!
To order, click on "tickets" at the top of the page, call 1-800-437-0218, or stop at the NDWS office located in the Rosebud Visitor Center, 250 West Main
Mutton Busting will be held during each PRCA rodeo performances ~ REFER TO THE ENTRY PAGE FOR ENTRY FORMS